Trim, Tone & Tighten Thursdays!

Fit Life Newsletter success tips packed with
the latest research on exercise, nutrition &
more!
Seen by over 100,000 readers!

Name & email kept in strict confidentiality.












Stephen Cabral

Stephen Cabral

Online Fit Life Coaching

Cabral Conditioning Sessions

Stephen Cabral has now combined his 4 types of Fit Life® Fusion Training into a
60-minute session offered 1-2x a week
exclusively to 6 clients
only offered at
Stephen Cabral Studio.



What is Cabral Conditioning?

My philosophy on training directly influences how I design my programs. I truly believe
that each workout should increase the vitality of the body and promote increased
health, wellness, mood, and energy.



Here Are Some of the Benefits:

 Lose weight fast
 Drop inches in weeks
 Melt fat with each session
 Flatten cellulite and remove toxins
 Improve mood and confidence
 Increase energy from the inside out
 Tone every muscle in your body
 Learn how to carry healthy principles over into every aspect of your life
 Receive a full 4 week, complete nutrition and exercise program to follow



How Does It Work?

For 60 minutes each week I will take a select and limited number of clients through an
invigorating workout that spans 4 disciplines. These 4 categories of Fit Life training
embrace all facets of achieving total health and are tailored to any fitness level.



Cabral Conditioning Format
(details below):


Phase 1: Active/Dynamic Warm-up + Resistance Training (15 minutes)

Phase 2: Fit Life Kickboxing® (15 minutes)

Phase 3: Yogashaping® (15 minutes)

Phase 4: Reshape-Restructure® (15 minutes)





Details:
Cabral Conditioning Session Format Specifics


Phase 1: Active/Dynamic Warm-up + Resistance Training
(15 minutes)

The 1st 15 minutes warms the body up safely through a series of integrated full body
movements, which leads you into a fast & furious fat burning workout.


Phase 2: Fit Life Kickboxing® (15 minutes)

This isn't Steven Segal meets Jackie Chan meets Chuck Norris… instead I'll take you
through real kickboxing techniques that will skyrocket your confidence and your
metabolism.


Phase 3: Yogashaping® (15 minutes)

I developed YogaShaping® over 7 years while living in Providence. I stopped teaching
these energy producing body weight movements when I came to Boston, but now a
select group of people will get to experience the flexibility, cleansing breathing & power
of these moves.


Phase 4: Reshape-Restructure® (15 minutes)

After 45 minutes of getting your heart and your body pumping we cool things down
with a combination of foam rolling and postural alignment techniques. This is also the
part of the session where I will present a mini-seminar on the topics you want to hear
about the most. It's a great time for me to answer your personal questions and share
my 11 years and 11,397+ sessions worth of experience and in depth knowledge of
natural nutrition, health, goal achievement, weight loss, exercise, and much more…



How Are the 6 People Selected?

I guess a better question might first be, why 6?

The reason is that the space and circuit stations are set up for 2 groups of 3.
Therefore, I am limited to that number and I like to keep this group smaller and more
private so that everyone gets individual attention and form correction. It's also a small
enough number where I can answer everyone's questions in our seminar portion and
go over the private articles I pass out.

The 6 people will be selected after I personally review all of the applications that have
been submitted.

I will be looking at why you should/would like to be apart of this private coaching
group. For example: What are your goals, what do you want to get out of these
coaching sessions, and are you looking to have fun with 8 other people for one hour a
week?

The private coaching club will run for 4 weeks and will meet 1-2x a week. The cost of
the program is $356 and covers all kickboxing & yoga equipment and handouts (you
don't need to buy boxing gloves or a yoga mat unless you want your own).

* Exclusively Offered & Limited to 6 Clients Only *

To apply please fill out the application below:



***** Cabral Conditioning Application *****

If you have any question please email me at: steve@stephencabral.com

If you are interested in being one of the 6 to be included in my private group Cabral
Conditioning coaching program please fill out the form below completely.

Please only complete if you are serious about joining

In order for me to have a better understanding of what type of program you are
looking for, please complete the following 5-minute 50 Point Health
Questionnaire below. After you submit the form I will review your application
and will contact you about the Cabral Conditioning coaching program.

Cabral Conditioning
Health Questionnaire

Name:

Phone # (day/evening):

Email Address:

Birthdate:

Male or Female:

Height

Weight:

Optimal Time to Exercise:

Occupation:

How did you hear about us:

Arthritis/ Joint Pain

Back Pain/Spine Disorder

Musculoskeletal Pain/ Injury

Hernia

Surgery

Other

Hypoglycemia

G.I. Disorder

High Triglycerides

Cancer

Pre/Postnatal

Anemia

Food Allergies

You've taken the 1st step toward achieving all of your health & fitness goals!

Please fill in as much information as possible to allow Stephen to have the best
possible picture of how he can help you achieve your goals.

Yes Steve!
I want to be one of the new clients you accept this month for your

Cabral Conditioning
monthly coaching program. I understand that the application process does
not ensure that I will be selected, but I am serious about transforming my body and my health!
I want to be your next success story!

Please fill out Stephen Cabral's
Cabral Conditioning
Coaching Club
application below: (please be as detailed as possible)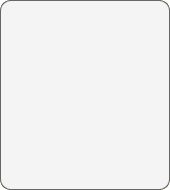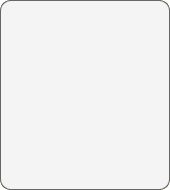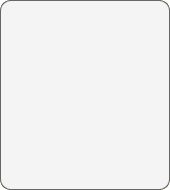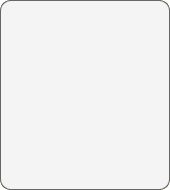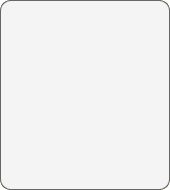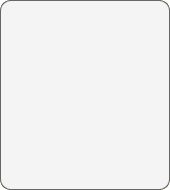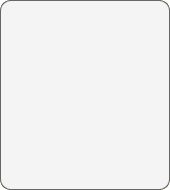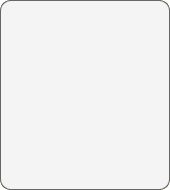 Incredible FREE Gift!

$154.95 worth of free health & fitness
videos, newsletters, articles, reports,
and audio MP3's!


Limited-Time Only

Get your Free Gift package today
before they're gone!


Click Here to Claim

Your Free Gift Package!